Find your career in Engineering
Search 25,960 jobs in engineering…
Popular Companies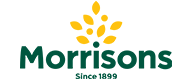 Employer of the Month
Engineer your career at Morrisons and play your part in Feeding The Nation.
#ItsAllOfOurJobs #FactoriesOfTheFuture
Apply Today
Featured recruiters and employers
Take your next career step with Engineering Jobs
We advertise jobs for engineers in all specialisms, whether you're looking for an entry level role, a postgraduate job, or you're an experienced engineer looking for a managerial position. To make the next step in your engineering career, start searching jobs now or register your CV with Engineering Jobs to receive instant job matches.
Register your CV
Search and apply to your favourite jobs by registering your CV with Engineering Jobs.
Register now
Job Alerts
Set up Job Alerts for instant notification of the best matched engineering jobs for you!
Set up Job Alerts
Recruiters
Search our extensive CV Database and advertise your jobs to over 600,000 engineering professionals.
Recruit now